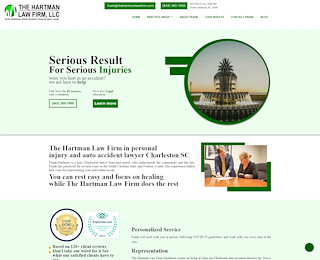 Having a truck accident attorney in Charleston represent you can intimidate the insurance companies, causing them to quote a reasonable settlement offer sooner. The Hartman Law Firm, LLC, can be help you recover the compensation you deserve to move on in life after an accident.
How does a settlement negotiation work in an injury case?
Negotiating a settlement is a lot like bargaining at an outdoor market. Both you and the insurance adjuster know how much an item is worth and go through a process of testing each other that takes place over two to three phone calls. Here are the steps involved in the settlement negotiations:
You or your injury lawyer will ask for a high amount in your written demand letter.
The insurance adjuster will tell you what is wrong with your claim, ask you questions to determine negligence, and find faults with the quoted compensation.
You will then respond to these arguments with valid points and justify why you need the quoted compensation for your injuries and losses.
The adjuster will then make a low counteroffer.
At this point, you must concede a little bit and come up with a slightly lower amount than the one you mentioned in your last demand letter.
The insurance adjuster will then increase his offer.
You can either accept the insurance adjuster's offer or make a counter demand at this stage.
You must rely an experienced car accident lawyer to represent you to recover the maximum compensation for your injuries and pain and suffering.
How do I pick a lawyer for a motorcycle crash?
If you met with a motorcycle accident, hiring an experienced auto accident injury lawyer can help you receive the settlement you deserve. This is how you find the best personal injury lawyer for your motorcycle accident claim:
Experience matters
You want to work with an attorney with several years of experience. An experienced lawyer would have seen every type of case over their career span, which can play to your advantage and help you receive a hefty payout from your defendant.
Reputation matters
Check for lawyers with plenty of positive reviews from past clients. An attorney's working relationship with these past clients has a lot to say about their skill, expertise, and dedication to a case. Frank Hartman has delivered several million-dollar settlements to car accident victims.
Availability
Make sure to work with an attorney who is available for your calls during business hours and replies to your emails and messages within the same day.
How long does a truck accident take to settle?
The exact timeline can vary depending upon the specific details of your case. Individuals hurt in a car wreck or truck accident can expect to receive a settlement in 9 – 15 months.
Contact The Hartman Law Firm, LLC, at 843-300-7600 to speak to Frank Hartman, the #1 truck accident attorney in Charleston. Our unmatched legal representation can help you receive compensation from the at-fault party within the shortest duration. Contact us now to discuss the statute of limitations for truck accidents in South Carolina and detail your legal options.
Truck Accident Attorney Charleston