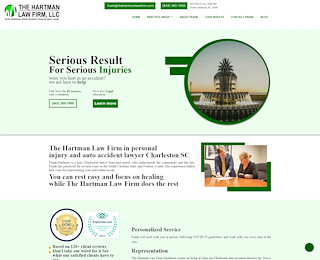 You put your trust in health care practitioners to correctly diagnose your condition, deliver appropriate care, and accurately execute surgical procedures when you're unwell. Sadly, there are instances where things don't go as intended. In such cases, you can end up suffering from the mistakes of a professional. Of course, not every situation is a malpractice, but when a prudent healthcare professional would not have done the same in a given procedure, they might be held responsible for malpractice.
If you think you or a person close to you has experienced neglect under a health care provider and it has led to injury or loss, personal injury lawyers can help. At The Hartman Law Firm, LLC, our Charleston medical malpractice lawyer has years of experience handling medical malpractice lawsuits and has helped clients receive the highest amount of settlement.
Examples of Medical Malpractice
Some examples of medical malpractice handled by a malpractice law firm include:
Misdiagnoses
Understandably, nobody is perfect, healthcare providers included. However, medical practitioners have a duty to adhere to accepted care standards. Cases of misdiagnoses vary. For example, a physician may overlook diagnostic tests that were obviously necessary or fail to properly diagnose a condition with clear symptoms. You can also be misdiagnosed if your doctor concludes you have a certain illness, but you actually have a completely different condition. These situations may qualify as medical malpractices.
Mistakes in Anesthesia
Anesthesia is a risky aspect of surgery. That's why specialist medical doctors are extensively trained on carefully administering and monitoring anesthesia to ensure a patient's safety. Mistakes in anesthesia can cause respiratory distress, serious brain damage, severe neurological complications, or even death.
Anesthesia errors can happen at any part of the process, including negligent preparation or failing to inform a patient of safety procedures prior to their surgery. It can also occur if the anesthesiologist doesn't monitor the anesthesia properly during the operation. Additionally, an anesthesiologist can administer too little or excessive anesthesia. All these can be considered as medical malpractices.
Medication Errors
These kinds of mistakes take different forms. A physician can prescribe the wrong medications, or the nurse may give you the incorrect dosage. Such errors can be life-threatening and have grounds for a medical malpractice lawsuit.
How We Can Help
At The Hartman Law Firm, LLC, our medical malpractice attorneys understand the consequences of an injury due to someone else's negligence. That's why we provide zealous legal representation to enable you to get through this challenging period. Rest assured, we're dedicated to expertly preparing your case for a successful verdict and settlement. When you choose Frank, he'll fight aggressively for the maximum compensation for your injury and losses with the least possible inconvenience and stress to you.
Skilled, Expert Medical Malpractice Attorney
Have you or someone you love suffered injury as a result of a medical injury? Our Charleston medical malpractice lawyer can help. At The Hartman Law Firm, LLC, we have an impressive track record of winning cases for injured clients. Frank Hartman has the experience as well as financial and legal resources required to adequately develop your case. Our determination and commitment are seen in the successful outcomes we've helped our clients attain. Call us for a free 20-minute case evaluation: 843-300-7600.
Charleston Medical Malpractive Lawyer